Carpeted floors are a popular choice in most Singaporean offices due to the luxurious look and warm ambience they offer.  They also create a feeling of comfort and hospitality.  But a dirty carpet with stains, odours and dampness can generate the complete opposite effect! Grimy carpeting is a complete turnoff and can not only lead to a bad image but also cause allergies and illnesses.
In fact, the more plush or fancy your carpet, the more care it requires, especially in an office where a high number of employees, are required to move from their workstations to meeting rooms and back again, often.  Offices in which there are several outside visitors also tend to get their carpets soiled more easily.  Dirty footwear, spilled coffee, fallen pieces of paper or plastics, are just a few threats to your precious office carpeting.
Health Problems Caused by Unclean Carpets
Respiratory problems, allergies, stomach infections
Fungus, mould or mycotoxins are attracted to damp, dirty carpets like moths to a flame.  These micro-organisms are known to affect the body's immune system over time causing a range of health problems such as asthma and other skin or digestive infections.
Rashes, eye and nose infections
Dusty carpets are an ideal breeding ground for dust mites. They feed off the bacteria and stick to the carpet if not cleaned.  Breathing in these dust mites can cause all sorts of skin rashes, and eye and nose infections.
Athlete's foot
The bacteria or fungus that collects on an unclean carpet can infiltrate into the body through cuts in the feet, causing a condition known as Athlete's foot.  For those who wear open sandals in the office, this could be a possible outcome.
Keeping Your Carpet Clean
Hence, keeping your carpet clean at the work place is an important task that needs to be done.  Cleaning and maintenance of office carpeting, involves a two-fold approach:
Daily vacuuming of carpeting to get rid of dust particles, bits of paper, snack crumbs etc
Monthly or quarterly shampooing of the entire carpeted floors to remove stains and disinfecting it, to offer the carpet a brand new look
Both of these are necessary for any office premise, whether big or small.
Hiring a Carpet Cleaning Service
Running an office is a strenuous job for the administrative department, which is often understaffed and overworked! In such cases, it is best to outsource your carpet cleaning requirements to professionals who have the people, equipment and know-how to carry out the routine and monthly/quarterly cleaning of your office carpet.
A1 Cleaning Services offer their carpet cleaning services to all kinds of professional establishments such as hotels, clinics, corporate offices, schools, showrooms and more.  We also undertake the carpet shampooing for the monthly or quarterly cleaning task.  This is a proven method in carpet cleaning, more effective than the traditional dry cleaning technique.  You may contact our team for a quotation and find out for yourself how economical and effective it is to outsource your office carpet cleaning needs.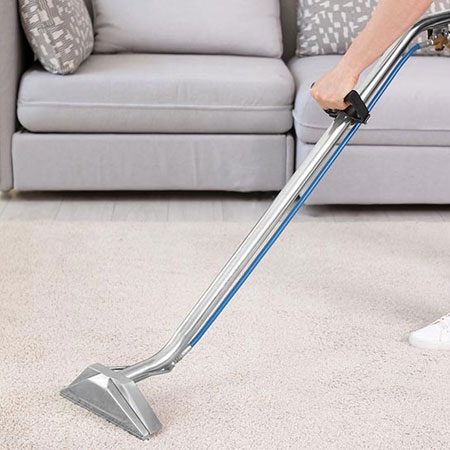 Always happy use service from A1 Facility service,i highly recommended
Never dissapointed with A1 service since first time i use their service last year.
Great service always make my apartemen clean, never dissapointed after 1 year use A1 Service. Highly recommended 🙂
Great service highly recommended
When I first signed up with you, I was sceptical, and expected to have some "glitches", but I was surprised that everything just went on smoothly. I am really pleased with the excellent dishwashing work and appreciate the extra effort in making this turns out to be a great experience for us.
I have hired your competition in the past and never have they did an excellent dishwashing job like your company. I just found a company that can cater to my needs, requirements, and my budget. Superb.
We love our dishwashing crew! The team did another great job and were victorious once again over the dirt from the food stains. They even got the fridge to look white and even fix the plumbing. Something we find difficult to do. As always, I enjoy their cheerful personalities. They are a pleasure.
Pedro Chaniago
2022-08-08
I just wanted to call you and let you know I was really appreciating your dishwashing team today. We had somewhat of a "crappy" day, lots of new staffs coming in, poor management by the new operation manager. Thank you to your team for being so patient with us.
Thanks for the calibre of the workers and the quality of their dishwashing work. It is a tribute to the worker's character and to the quality commitment of management in hiring. Other than the quality of the work, their customer service is very responsive and professional. Needed extra back up next day, they solved my issue within a day.
Travis is professional and courteous, and bent over backwards to accommodate our schedule. He is prompt in returning phone calls even at wee hours, and the dishwashing team was always on time and efficient. To be honest, I feel bad calling him at late night due to the bar late operating hours, but he is so understanding. 5 stars service.
Life Is Short….Don't Stress, Let Us Clean Your Mess
Get quality time in clean surroundings, relieve the scrubbing & rubbing to us!