In many offices, branch employees, top management, vendors, clients or potential employees visit on a regular basis.  These individuals carry back with them a company image based on what they see.  Hence, a disorganised, cluttered office premise is likely to create a negative impression in the minds of these visitors.  This may affect business relations and brand equity.
In today's day of a virtually paperless society, keeping an office clean has become easier.  Yet, due to the pace of the business environment, cleanliness at the workplace is often neglected. Professional Cleaning Services
There are trained experts, just a phone call away, who are willing to take on the ongoing responsibility of cleaning your premises.  Due to their professional training, they are naturally equipped with superior know-how and devices to do the perfect job, time and again.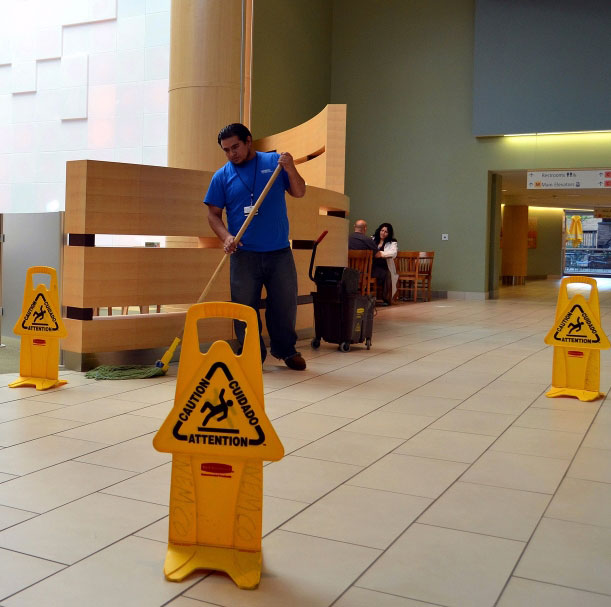 Keeping your carpet clean at the work place is an important task that needs to be done. Cleaning and maintenance of office carpeting, involves a two-fold approach.
Pest Control Services at Office
As the owner of a commercial property or business, one of the key responsibilities would be to keep the premises safe, clean & inhabitable for people to work. Giving extra attention on appearance, cleanliness and sanitation of business premises is often a top priority. Hence, a pest problem can be a major cause for concern.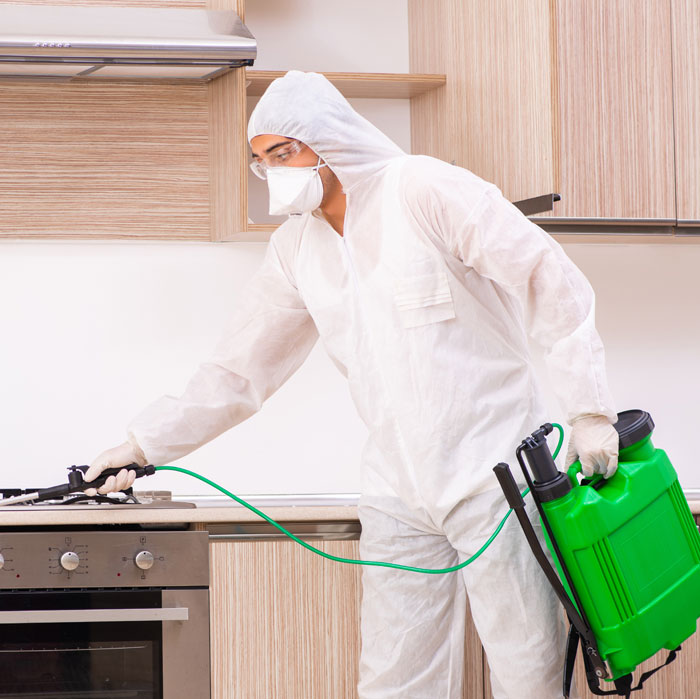 One of the key ingredients of customer satisfaction in the hospitality industry is cleanliness and upkeep.  Housekeeping services are important for hotels to maintain and we at A1 cleaning services ensure that your place is entirely clean. 
Outsourcing Your Office Cleaning
Professionally trained agencies such as A1 Cleaning Services are equipped with the tools and knowhow to do a thorough job of cleaning, tidying and ensuring high sanitation standards for your company.
Here are a few typical steps involved in keeping an office spotless:
Wipe and clean floors, or vacuum if carpeted
Dust computer screen, CPU and keyboard with microfiber cloth. Wipe down desk surface and legs
Dust surfaces of cabinets, tables, bookshelves and other furniture
Treat spots or stains on fabric chairs, wipe down arms and legs of chairs, clear dirt off wheels of swivel chairs
Wipe and sanitize items such as phones, intercoms and remote controls
Wipe and wash down all doors and windows with detergent or soap water (including glass)
Vacuum and dust curtains and blinds
Clean light fixtures, fans, air-conditioner cabinets with a duster or cloth
Clean pantry area, especially if there's a sink, microwave or other devices such as tea/coffee kettles, machines
Clean and disinfect bathroom sink and toilet bowl
Points To Note Before Calling A Cleaning Company
Professionally trained agencies such as A1 Cleaning Services are equipped with the tools and knowhow to do a thorough job of cleaning, tidying and ensuring high sanitation standards for your company.
Here are a few typical steps involved in keeping an office spotless:
Challenges Faced By Office Admins And Facility Managers
Some common tasks & challenges faced by Office Managers are –
Difficulty in recruiting experienced Cleaners that can do a good job
Lack of time and resources to train in-house staff
Leaves and absenteeism of part-time cleaners due to MC
Challenge of finding and getting a replacement to maintain the office cleanliness
Worry about cleaners payroll, CPF, insurance etc
A1 Facility is proud to be chosen by MNC's & SME's in Singapore for cleaning services since many years.
We provide cleaning & maintenance services island wide, across Singapore.  Having been active in Office Cleaning space for many years we are able to deploy Cleaners in CBD areas (Central Business District) like Raffles Place, Tanjong Pagar, Marina Bay, etc within 1 day.  We also serve the non-CBD commercial clusters like Tampines, Buona Vista, Alexandra, etc within 1 working day.
Industrial clusters like Sungei Kadut, Loyang, Woodlands North, etc can be served within a minimum of 2 working days upon contract signing.
Profile of Our Office Cleaners
Our Cleaning staff are a mix locals & foreigners (80% local, 20% foreign) who are NEA certified and trained.  Skilled to carry out the cleaning routines professionally and of high hygiene standards.
Depending on the nature and requirements of the work we can deploy junior/senior workers.
Value-Added Services For Offices & Workplaces
A1 Facility Services offers regular cleaning packages as well as professional cleaners on an ad hoc basis.  Besides the general office cleaning tasks A1 Facility Services is well-equipped to handle special requirements with value add services such as

Deep Cleaning with Disinfectants
We also undertake specific tasks such as housekeeping duties in the hospitality sector or washing in F & B establishments that can be customized as per your needs.
Ensure that you and your employees are able to perform daily tasks to their optimum abilities, without being distracted by a messy office.  To book an appointment or get a suitable quotation for your office premise, do get in touch with our team today and watch your production boom!
Always happy use service from A1 Facility service,i highly recommended
Never dissapointed with A1 service since first time i use their service last year.
Great service always make my apartemen clean, never dissapointed after 1 year use A1 Service. Highly recommended 🙂
Great service highly recommended
When I first signed up with you, I was sceptical, and expected to have some "glitches", but I was surprised that everything just went on smoothly. I am really pleased with the excellent dishwashing work and appreciate the extra effort in making this turns out to be a great experience for us.
I have hired your competition in the past and never have they did an excellent dishwashing job like your company. I just found a company that can cater to my needs, requirements, and my budget. Superb.
We love our dishwashing crew! The team did another great job and were victorious once again over the dirt from the food stains. They even got the fridge to look white and even fix the plumbing. Something we find difficult to do. As always, I enjoy their cheerful personalities. They are a pleasure.
Pedro Chaniago
2022-08-08
I just wanted to call you and let you know I was really appreciating your dishwashing team today. We had somewhat of a "crappy" day, lots of new staffs coming in, poor management by the new operation manager. Thank you to your team for being so patient with us.
Thanks for the calibre of the workers and the quality of their dishwashing work. It is a tribute to the worker's character and to the quality commitment of management in hiring. Other than the quality of the work, their customer service is very responsive and professional. Needed extra back up next day, they solved my issue within a day.
Travis is professional and courteous, and bent over backwards to accommodate our schedule. He is prompt in returning phone calls even at wee hours, and the dishwashing team was always on time and efficient. To be honest, I feel bad calling him at late night due to the bar late operating hours, but he is so understanding. 5 stars service.
Life Is Short….Don't Stress, Let Us Clean Your Mess
Get quality time in clean surroundings, relieve the scrubbing & rubbing to us!