Pest Control for Singapore Homes
Pesky ants keep coming back to your kitchen cabinet after trying home remedies and off the counter repellents. Your high-storey HDB unit getting frequented by cockroaches, and lizards every other day. These are common issues faced in many Singapore households. At times, DIY or home remedies may help to eliminate these pests, but if an infestation occurs, its best to call the professionals.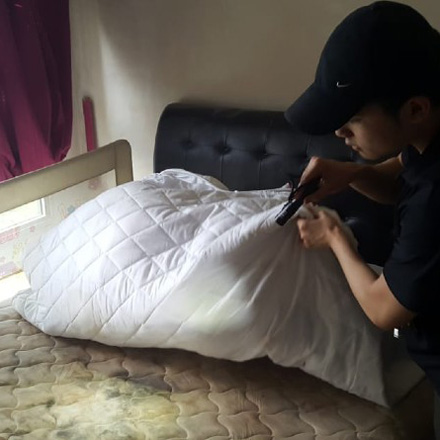 Common Pests and Why They Thrive in Singapore Households
Hot and humid countries like Singapore are breeding grounds for pests. Pests commonly found in Singapore homes, such as ants, cockroaches, bedbugs, mosquitoes and rats, thrive in humid climates. As the saying goes, prevention is better than cure. Hence, it is important to pre-treat your home rather that seeing these unwanted guests.
Besides the weather and climate, there are other reasons that attracts pests. Unwashed dishes spilled food, garbage and clutter are some reasons for pest infestation.
Simple measures like cleaning up dishes, wiping/sweeping food spills, timely disposal of garbage and avoiding clutter around the house can help keep pests at bay. Closing up cracks and holes in and outside the house also inhibits potential pest breeding grounds. Be wary as pests may also bring infectious diseases with them, which could cause potential harm to the residents of the house!
When to Hire a Home Pest Control Service
Spotting an occasional flea or some ants is no reason to call a professional pest control service to come to your home. However, if you have an infestation of ants or other pests like bed bugs it may be necessary to sign up for pest control package.
At the outset, pest control actions may seem easy and inexpensive to DIY, but your job might require a pro. Most homes have unwanted creepy crawlies deep inside the cracks and gaps. If not removed, these pests can leave behind toxic messes and contribute to allergies and can even potentially damage the structure of your home. Many of these can also be potentially harmful to your family and cause diseases.
Termites, bedbugs or other pests that are a threat to your family, makes it necessary to call a Pest Exterminator as these may reproduce and infest your home.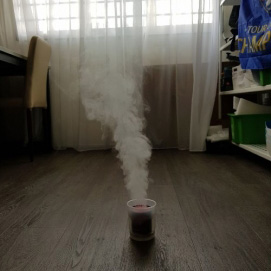 Typical Steps Undertaken by Pest Control Companies
Inspection of the Home
An inspection of your home will be carried out to look for cracks and other possible points of entry and grounds of infestation.
Treatment Plan
After identifying the above infestation, treatment method, type of product to be used and frequency of treatment to be carried out will be discussed in a detailed manner.
Carrying out Treatment
Treatment will be carried out according to the type of pest infestation and as discussed during the treatment plan, in a timely and safe manner.
Maintenance
All necessary precautions to prevent a re-infestation will be advised.
What Can Homeowners Do to Prevent Pests
Some general tips you can take to prevent pests from entering your home:
Seal cracks and holes in your walls and outside of your home including entry points for utilities and pipes
Keep tree branches and shrubbery well-trimmed and away from your house
Clean your house regularly so that food crumbs will be thrown away
Store garbage in sealed containers and dispose of it regularly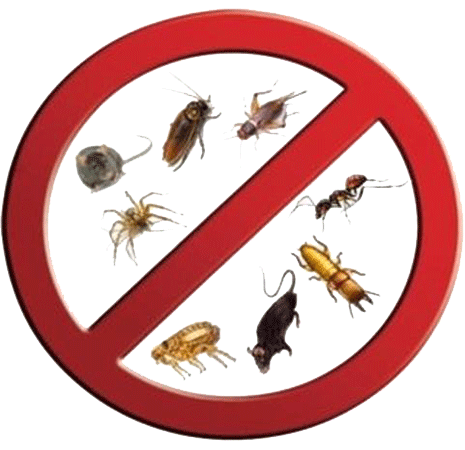 When the pest situation at home gets too much to handle, call professionals that can match your needs. Don't let your family's health be at stake.
A1 Facility Services is an approved company that not only provides pest control services but also cleaning services after the pest control treatment. With trained cleaning professionals, you can rest assure that your home is in safe hands.
Always happy use service from A1 Facility service,i highly recommended
Never dissapointed with A1 service since first time i use their service last year.
Great service always make my apartemen clean, never dissapointed after 1 year use A1 Service. Highly recommended 🙂
Great service highly recommended
When I first signed up with you, I was sceptical, and expected to have some "glitches", but I was surprised that everything just went on smoothly. I am really pleased with the excellent dishwashing work and appreciate the extra effort in making this turns out to be a great experience for us.
I have hired your competition in the past and never have they did an excellent dishwashing job like your company. I just found a company that can cater to my needs, requirements, and my budget. Superb.
We love our dishwashing crew! The team did another great job and were victorious once again over the dirt from the food stains. They even got the fridge to look white and even fix the plumbing. Something we find difficult to do. As always, I enjoy their cheerful personalities. They are a pleasure.
Pedro Chaniago
2022-08-08
I just wanted to call you and let you know I was really appreciating your dishwashing team today. We had somewhat of a "crappy" day, lots of new staffs coming in, poor management by the new operation manager. Thank you to your team for being so patient with us.
Thanks for the calibre of the workers and the quality of their dishwashing work. It is a tribute to the worker's character and to the quality commitment of management in hiring. Other than the quality of the work, their customer service is very responsive and professional. Needed extra back up next day, they solved my issue within a day.
Travis is professional and courteous, and bent over backwards to accommodate our schedule. He is prompt in returning phone calls even at wee hours, and the dishwashing team was always on time and efficient. To be honest, I feel bad calling him at late night due to the bar late operating hours, but he is so understanding. 5 stars service.
Life Is Short….Don't Stress, Let Us Clean Your Mess
Get quality time in clean surroundings, relieve the scrubbing & rubbing to us!