The non-stop lifestyle of today's modern day family leaves little time for cleaning the house.  So when you decide to have a social gathering or have impromptu guests from overseas, a thorough yet quick cleanup of the house is essential.  However, with both husband & wife working and with children to mind, this chore may seem difficult to carry out without external help.  A1 Cleaning Services' One Time Cleaning package is the solution to overcome this predicament.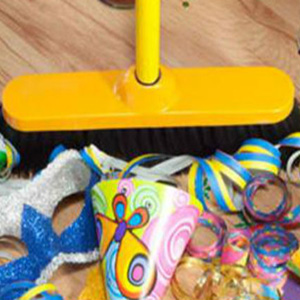 When is an One Time Cleaning Service Required
Although you may be cleaning your home on a regular basis, certain occasions or events warrant your abode to be cleaned thorough and comprehensively.  A One Time Cleaning job will help get your home ready for
Special occasions such as weddings, birthday parties, social gatherings
Holiday visits from relatives or friends
Return from a long vacation or overseas assignment
Renting or selling your home, and so on
These are some instances where you'd require external, professional help to perform a cleaning exercise, especially when you are short on time and energy.
How to Make the Most of Your One Time Cleaning Service Hire
Once you have decided to call for an external cleaning service, get organized and make a list of the chores that needs to be tackled.  Identify hard to reach areas and those that need a thorough cleaning.  For example, ceiling fans and hanging lights, air-con vents, etc.  Have all your cleaning equipment and detergents ready.  Make the most of your one time contract hire by planning ahead and giving out clear instructions to the cleaners.  Be present during the cleaning work and check on the cleaners at a regular interval.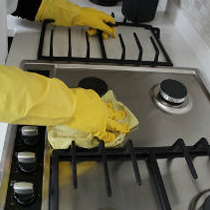 The scope of cleaning doesn't stop at routine house cleaning or general upkeep such as emptying of rubbish bins.  We at A1 Facility Services realise this and provide assistance in specialised one-time cleaning jobs as well.  Some of these require special skills while some need equipment and machinery beyond the usual.  We cater to one-off cleaning requirements such as –
Carpet Shampooing
Needs specialised rotary/cylindrical machines to pull out the dirt trapped from months of wear & tear.  Removal of stubborn stains is also undertaken with the appropriate chemicals and solutions

Upholstery Cleaning
Requires reaching corners, edges, seams, etc and warrants tools for that very specific purpose.  We also employ chemical sanitising to suck out dirt and mites (if any)
Disinfection
Commonly used in Child Care Centres, Clinics and also homes with small children.  It is carried out using chemicals and liquids such as Super Steam
Deep Cleaning for Move-In/Move Out
General cleaning tasks but requiring a longer and thorough scrub which includes mopping, vacuuming, windows and fan cleaning, toilet stains and grease removal, etc
Events Cleaning
Venues and function rooms which need to set back to their previous state before the event.  It may need few people to be stationed there, collect and dispose litter, clean-up the space for the next event.
Sample Checklist of Tasks for One Time Cleaning for Homes
All Rooms
General dusting of all surface areas
Cleaning of ceiling fans and hanging lamps
Removing of cobwebs
Vacuuming and mopping of all floor areas.
Vacuuming of furniture and under cushions (if applicable)
Cleaning of windows and grilles
Emptying of trash
Kitchen
Cleaning of kitchen countertop and backsplash
Wiping of cabinets exterior & interior (if shelves are empty)
Wiping of tables and chairs
Cleaning and sanitizing of stove top
Cleaning interior and exterior of the oven
Cleaning exterior of refrigerator
Scrubbing of sink and basins
Sweeping and mopping kitchen floor
Bathrooms
Cleaning of shower area, bathtubs, basins and vanities
Cleaning of all fixtures and fittings
Scrubbing and sanitizing toilet
Wiping of mirrors and doors
Washing and scrubbing of floor and wall tiles
Generally the aftermath of an event or gathering does require a cleanup drive.  So, you may want to call for a follow-up cleaning service after your party is over or when your guests have returned.  A quick cleanup could include vacuuming and mopping of floor areas; washing and drying of dishes/utensils; emptying of trash; cleaning and sanitizing kitchen countertops, stove top, oven interior; scrubbing of toilet, toilet floor and wash basins.
Leave your time consuming cleaning chores to us and devote your time to important affairs.  Book your dates and service required with A1 Cleaning Services and we can help you plan out the most effective cleaning schedule at an affordable price.
Life Is Short….Don't Stress, Let Us Clean Your Mess
Get quality time in clean surroundings, relieve the scrubbing & rubbing to us!