Cleanliness being close to Godliness is an overused yet, often underestimated statement. The importance of clean, clutter-free surroundings  cannot be diluted, whether it's in a place of work, stay or recreation. Statistics show that a neat, hygienic environment encourages positivity and creativity. It also promotes peace, productivity and rejuvenation.  In fact, modern spiritualists claim that your immediate environment could be a direct reflection of your inner space or mind.  So if ones setting is filled with negative agents of filth or disorder, it is highly likely that one is holding onto negative emotions.
Hence, a spotless home facilitates happiness and good health while a mess-free office or workplace ensures motivation and superior output. Earlier, cleaning one's own home was a chore to be performed alone with no affordable assistance available.  Many homemakers still prefer to personally manage the cleaning of their homes rather than trusting hired help.  Today, the scenario in Home Cleaning is specialised, professional and dependable with the advent of cleaning service agencies entering the market.  The days of slaving via scouring are long gone…
One Time Cleaning Services
The non-stop lifestyle of today's modern day family leaves little time for cleaning the house.  So when you decide to have a social gathering or have impromptu guests from overseas, a thorough yet quick cleanup of the house is essential.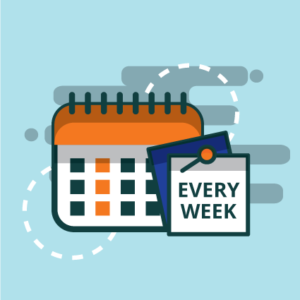 After a hard day's work, the last thing you would want to worry about is cleaning your house.  Cleaning the home can be exhausting and time consuming.  Today's demanding lifestyle leaves little time for housekeeping.
Pest Control for Singapore Homes
Pesky ants keep coming back to your kitchen cabinet after trying home remedies and off the counter repellents. Your high-storey HDB unit getting frequented by cockroaches, and lizards every other day. These are common issues faced in many Singapore households.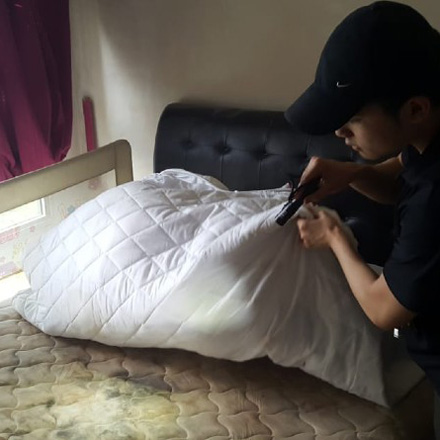 The concept of 'Spring Cleaning' originates from many traditional cultural beliefs of the Persian, Jewish, Chinese and some from the North American and Northern Europe regions. According to some of these customs, the season of Spring signifies their New Year or a new start to their lives.
The way you present yourself, whether in the work place or at a social function, depends heavily on your appearance.  No matter how simple your clothing, if it's clean and ironed well, it can transform your presence into an impressionable one. Image managers world over claim that attire plays a large role in making a mark, where you go. 
Frequency and Scope of Home Cleaning
In any home, the frequency of cleaning depends on the usage of the element in question.  Below is a table summarising the ideal frequency at which the individual components of an average home ought to be cleaned
Often or Daily
Kitchen – mop floor, wipe cooking range and electrical appliances, exterior of cabinets, clean and wipe the kitchen sink
Bedroom – vacuum and mop floor, dust furniture, clean closet surfaces and mirrors
Bathroom – Clean and disinfect wash basin, toilet bowl, shower cubicle and or bathtub
Ocassionally
Windows – vacuum and wipe window grid, clean and wipe window glass
Window Grilles – wipe grilles
Ceiling fans – clean blades and central component
Rarely
Spring Cleaning of entire premise (on festivals and special occasions) – throw out clutter and unused items, arrange and stack remaining material
Gates and Doors – wipe with soapy water
This ideal frequency is often missed or overlooked due to other obligations.  Working couples, big families or those with large premises find it a challenge to maintain spotless abodes at all times. Between spending those extra hours with the family or scrubbing and vacuuming, most would opt to invest in creating and maintaining close family bonds.  Hence, cleaning is a dirty job but someone has to do it!
Hiring a cleaning agency for a one off assignment or on a regular basis, will ensure your home is just the way you meant it to be, leaving you quality time for yourself and your loved ones.
Lucky for the residents of Singapore, A1 Cleaning Services is offering professional cleaning packages for all kinds of residential cleaning requirements.  The convenience of hiring trusted professionals is within your reach and can be accessed by a simple phone call or visit to this website.  Our team of professionals ensure a thorough and efficient job at affordable prices.  We undertake all types of cleaning assignments for homes
Always happy use service from A1 Facility service,i highly recommended
Never dissapointed with A1 service since first time i use their service last year.
Great service always make my apartemen clean, never dissapointed after 1 year use A1 Service. Highly recommended 🙂
Great service highly recommended
When I first signed up with you, I was sceptical, and expected to have some "glitches", but I was surprised that everything just went on smoothly. I am really pleased with the excellent dishwashing work and appreciate the extra effort in making this turns out to be a great experience for us.
I have hired your competition in the past and never have they did an excellent dishwashing job like your company. I just found a company that can cater to my needs, requirements, and my budget. Superb.
We love our dishwashing crew! The team did another great job and were victorious once again over the dirt from the food stains. They even got the fridge to look white and even fix the plumbing. Something we find difficult to do. As always, I enjoy their cheerful personalities. They are a pleasure.
Pedro Chaniago
2022-08-08
I just wanted to call you and let you know I was really appreciating your dishwashing team today. We had somewhat of a "crappy" day, lots of new staffs coming in, poor management by the new operation manager. Thank you to your team for being so patient with us.
Thanks for the calibre of the workers and the quality of their dishwashing work. It is a tribute to the worker's character and to the quality commitment of management in hiring. Other than the quality of the work, their customer service is very responsive and professional. Needed extra back up next day, they solved my issue within a day.
Travis is professional and courteous, and bent over backwards to accommodate our schedule. He is prompt in returning phone calls even at wee hours, and the dishwashing team was always on time and efficient. To be honest, I feel bad calling him at late night due to the bar late operating hours, but he is so understanding. 5 stars service.
Life Is Short….Don't Stress, Let Us Clean Your Mess
Get quality time in clean surroundings, relieve the scrubbing & rubbing to us!