As the world recovers from the aftermath of the Covid-19 pandemic…businesses and establishments are slowly limping back to normalcy, or rather the "new normal" as we say. Still, the second wave of infections around the world continue to hamper the recovery that we all long for.
With the need and novelty of WFH wearing off, offices are seeing more occupancy as employees return to their work desks, albeit at a controlled and progressive pace.
So, how can office administrators and facility managers maintain the premises free of coronavirus and ensure staff well-being when they are back to work. In this post, we will share some five effective tips and guidelines that can help in doing just that. Read on…
1.     Using the Right Chemical Disinfectants
A thorough wipe-down of surfaces with an effective disinfectant is highly recommended. Chemical disinfectants used for wiping and cleaning must have effectual active ingredients.
In Singapore, the National Environment Agency (NEA) has provided a comprehensive  list of active ingredients and cleaning products for the disinfection of Covid-19 virus. The concentration of the chemicals (in the liquid) and contact time are critical for the disinfection process.
However, users need to be aware of the hazards of the active ingredients in use. For example. coming in contact with an open flame. Handling such solutions makes it necessary to wear gloves while performing the cleaning task.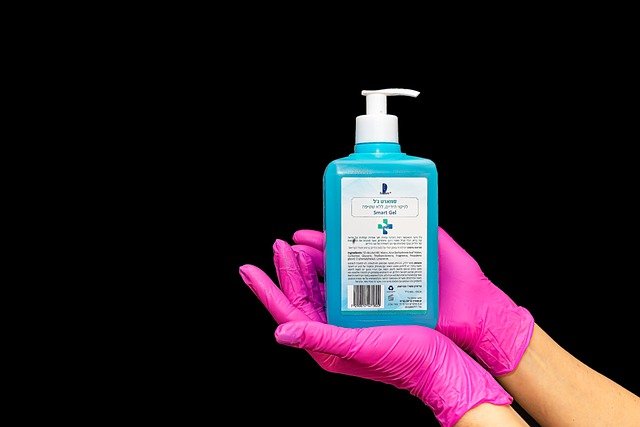 2.     Method of Cleaning Office Desks
Wiping the office desk surface and the accompanying furniture surfaces with appropriate disinfectants and cleaning agents is a must (even in normal circumstance) but now the right ingredients and contact time as per NEA stated guidelines is a requirement too. In addition, steam and heat treatment can be carried out to control spread of the virus
Apart from the Office Desks, one needs to –
Clean the Computer Monitor – using not so harsh cleaning solution, as it may damage the display.
Clean the Keyboard and Mouse – these are infamous for hoarding bacteria and germs. Reportedly even more than a toilet seat!
Clean the Laptop – To disinfect your laptop, run a disinfectant wipe along the keyboard, the touchpad, and the external surfaces of the machine, focusing on high-touch areas such as the space bar, the upper edge of the lid, and the power button.
Clean the Desk Phone – Your desk phone is especially prone to collecting germs and bacteria spread from your mouth and hands.
Clean other items of Personal Use – such as the water bottle, headphones and so on.
3.     Using UVC Devices & Sterilizers
Ultraviolet Germicidal Irradiation (UVGI) is a disinfection method that uses short wavelength UV (UVC). This method of disinfection has been applied in the disinfection of surfaces.
There has been a growing demand for ultraviolet-C (UVC) disinfection devices, and an increased availability of such devices. Such devices help ease the manual cleaning rigour and reduce the disinfection overhead. However, these should be handled safely as UVC radiation can cause eye and skin injury.
Likewise, UV light sanitizers can been used to give our tech devices a "shower" and kill microbes that are collected and harboured on them due to frequent use.
4.     Upkeep of Common Areas
The pantry, the cafeteria, or any other communal areas in the office need stricter cleaning and disinfection regime. As these are used by many and also serve as a congregation point.
Office administration should hence ensure employees avoid sharing things such as sponges, utensils, or plates with others. As much as possible, each one should have his/her own personal equipment at the ready instead of relying on what might have to be shared with others.
Office cleaning personnel or part time cleaners on hire must be rostered to spend extra time and effort on such high visit areas.
5.     Other Workplace Precautions
While tighter cleaning measure at the premises is key in such times, these can be supplemented and enhanced with other essential precautions such as –
Improving on Personal Hygiene – Personnel working within the premises should be reminded to monitor their temperature, wear masks at all time, practise good toilet habits, and so on.
Touchless Access and Temperature Taking – Rely on touch-reducing amenities such as auto doors, motion sensor lights, and hands-free fever scanning to reduce germs in high-traffic areas.
Social Distancing Measures – Implement office layout and shift hours so that physical distancing is maintained. In addition, installing sneeze guards, desk screens, etc will reduce the risks.
Air Quality and Ventilation – Keeping a healthy and germ-free indoor environment requires good ventilation and a clean air conditioning system.
Passive Communication – Signages and instructions silently remind us of good practices to follow and enable enforcement of rules among inhabitants.
Conclusion
Compared to simple routine cleaning in the past that mainly involved general sweeping, mopping and wiping, with Covid-19 in our midst Disinfection Cleaning is the way to go. A1 Facility Services is your trusted partner in Singapore for Covd-19 Office Cleaning. Call our friendly customer service to know more.