Kitchen Helpers and Cleaners
Cleaning is the major activity that every restaurant and F&B outlets across the world, including Singapore is focused upon. Unclean, unhygienic restaurants and food parlours not only put off the customers but also result in health hazards. Subsequent to food quality, the second aspect that is important for restaurants in Singapore to maintain is hygiene and kitchen cleanliness.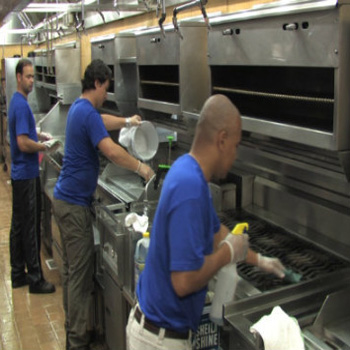 Sanitation and hygiene is not only limited to the wiping of the tables or cleaning the floors in the restaurants. It also takes in account the cleanliness of utensils used to cook and serve the food as well as other cutlery. It is thus imperative for restaurants to make the kitchen utmost clean.
We at A1 Cleaning Services offer experienced and professional kitchen helpers to carry out your cleaning tasks.
Opening a new restaurant or food court in Singapore requires the owner to abide by the guidelines of National Environment Agency (NEA) in respect to the sanitation and food quality. One simply cannot take chances when it comes to hygiene of eating places. Rules prescribed by NEA need to be followed by F & B outlets; non-compliance can result in a ban or closure of the business.
A1 Cleaning Services offer expert kitchen helpers on part-time basis to help the restaurants and food and beverage outlets in Singapore get their cleaning tasks done effectively and extensively. Out trained professional take care of –
Dish Washing and Utensil Cleaning
Our cleaners ensure superior quality utensil cleaning and dish washing. From used plates and other cutlery to utensils used for cooking food and serving, our professionals will take care of all your cleaning services.
Cleaning of Kitchen Equipment
Not only do we focus on offering dish and utensil washing but we also make sure to your kitchen equipment like gas burner stoves, grillers, deep fryers, ovens, soup kettles and other equipment used to cook food are scrubbed and sanitised.
Washing and Mopping of the Premises
With our expert services, you don't have to worry about the washing and mopping of your restaurant premises. From cleaning of the wall tiles to sinks, glass and table tops, food store rooms, air con vents, fans and pipes we make sure they are according to the standards of NEA.
General Housekeeping and Cleaning
Our services also cover general housekeeping and cleaning services, including throwing off the rubbish, cleaning the trash, pest control, maintaining the seating arrangement and making sure that the dining area is spacious and clean for the customers.
When your last order is delivered and the kitchen is closed, our kitchen helpers start work. Our professionals ensure that your Kitchen is ready for the next day with thorough cleaning and proper organization of cooking tools. With our kitchen cleaning services, your backend work and frontend dining area will be prepared to carry out the action in pristine condition. Choose us when you want to make your banqueting experiences extraordinary and motivate your staff and guests alike.
We at A1 Cleaning services offer –
A high-class and clean restaurant, from dining area to the kitchen
Dedicated and proficient part-time kitchen helpers
24 hour backing and methodical inspections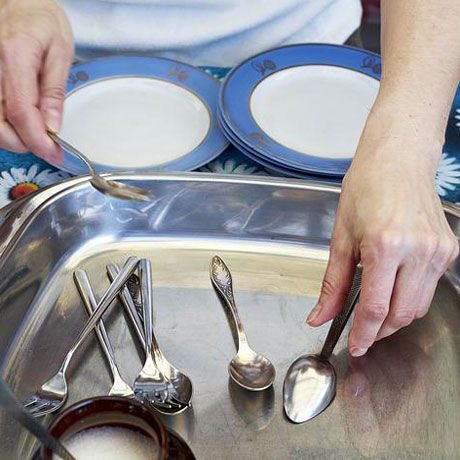 Always happy use service from A1 Facility service,i highly recommended
Never dissapointed with A1 service since first time i use their service last year.
Great service always make my apartemen clean, never dissapointed after 1 year use A1 Service. Highly recommended 🙂
Great service highly recommended
When I first signed up with you, I was sceptical, and expected to have some "glitches", but I was surprised that everything just went on smoothly. I am really pleased with the excellent dishwashing work and appreciate the extra effort in making this turns out to be a great experience for us.
I have hired your competition in the past and never have they did an excellent dishwashing job like your company. I just found a company that can cater to my needs, requirements, and my budget. Superb.
We love our dishwashing crew! The team did another great job and were victorious once again over the dirt from the food stains. They even got the fridge to look white and even fix the plumbing. Something we find difficult to do. As always, I enjoy their cheerful personalities. They are a pleasure.
Pedro Chaniago
2022-08-08
I just wanted to call you and let you know I was really appreciating your dishwashing team today. We had somewhat of a "crappy" day, lots of new staffs coming in, poor management by the new operation manager. Thank you to your team for being so patient with us.
Thanks for the calibre of the workers and the quality of their dishwashing work. It is a tribute to the worker's character and to the quality commitment of management in hiring. Other than the quality of the work, their customer service is very responsive and professional. Needed extra back up next day, they solved my issue within a day.
Travis is professional and courteous, and bent over backwards to accommodate our schedule. He is prompt in returning phone calls even at wee hours, and the dishwashing team was always on time and efficient. To be honest, I feel bad calling him at late night due to the bar late operating hours, but he is so understanding. 5 stars service.
Life Is Short….Don't Stress, Let Us Clean Your Mess
Get quality time in clean surroundings, relieve the scrubbing & rubbing to us!