Dishwashing Services Singapore
No event or function is complete without food and drinks. Serving your guests in clean utensils and cutlery is a basic expectation that any attendee would have. Poorly washed dishes can not only tarnish the host's reputation but also ruin appetite and is simply unhygienic. In extreme cases, it may even cause food poisoning! In Singapore, this can result in NEA issuing fines, demerit points and worse still, licences being revoked.
Proper Dishwashing eliminates germs, removes residual soap/detergent from utensils and helps improve appetite. However, many times due to shortage of manpower and poor work quality this tedious task of washing can get compromised. Having a dedicated and trained crew of dishwashers for events can prevent such situations.
A1 Facility Services has a team of experienced, professional cleaners and kitchen helpers to carry out various dishwashing tasks, giving you hygienic and clean tableware every time.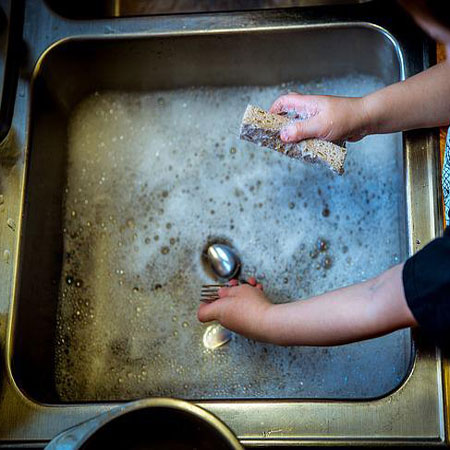 Scope of Dishwashing Activities
Due to busy lifestyles and with both spouses working, many households have adopted to using dishwasher machines. While brands of dishwashers such as Bosch, are available for household usage, F&B and other establishments still rely on manual labour to complete these tasks due to the volume of task and shorter time availability on hand.
Dishwashing is not limited to just plate washing but includes cutlery, pots, pans and other vessels used to cook food. A typical sequence of tasks for a Dishwashing job includes –
Wearing protective gear (apron, gloves, etc)
A high-class and clePreparing Washing materials (cleaning liquid, scrubber/sponge, etc)an restaurant, from dining area to the kitchen
Washing of cutlery, pots, utensils, etc
Stacking the washed items
A high-class and clean restaurant, from dining area to the kitchen
Cleaning up the surrounding washing area and the sink to avoid lingering smells and pests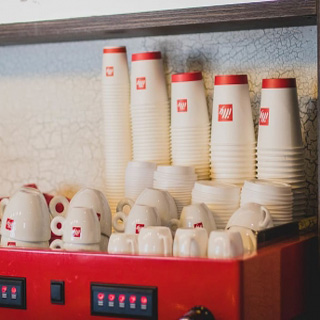 Our cleaners from A1 Facility Services ensure superior quality utensil cleaning and dish washing. From used plates and other cutlery to utensils used for cooking food and serving, our professionals will take care of all your cleaning services.
Dishwashing Services for Events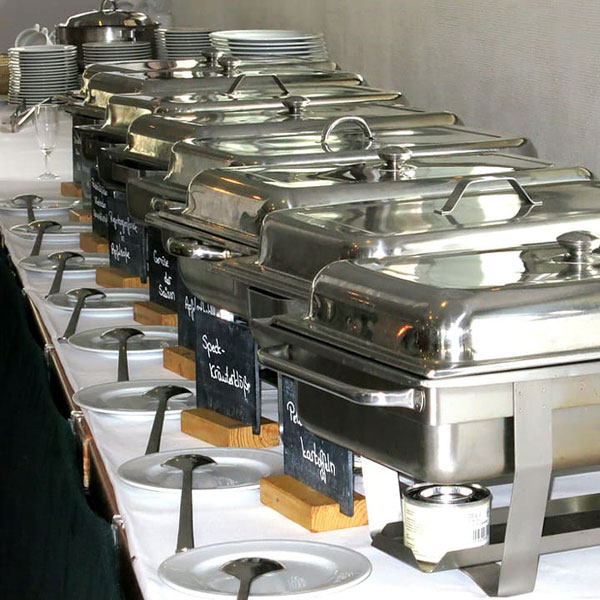 While Dishwashing Services may usually be associated with kitchens, hawker or food courts. However, many other events and venues also require such services. A team of dishwashers as are typically on required and need to be on standby at –
Festive Gatherings at event halls & homes
Funeral Wakes at void Decks and so on
Whether it is a large event or a small gathering at home, the staff at A1 Facility Services are trained professionals who are well equipped to take on any task, big or small. With our team of washers, the task can be completed quickly and efficiently
Why Choose A1 Facility Services
While there are cleaning companies that offer off-site dishwashing services, A1 Facility Services specializes in on-site cleaning services. With our dedicated crew of dishwashers and kitchen helpers, you will have sparkling clean dishes plus a clean, tidy and organised kitchen ready for the next day. Let us take care of the cleaning and the mess, so you can focus on your event!
We are a licensed Cleaning Service Provider offering:-
Qualified and Trained Dishwashers
Dedicated On-Site Dishwashing Service
24 Hour Backing and Methodical Inspections
Always happy use service from A1 Facility service,i highly recommended
Never dissapointed with A1 service since first time i use their service last year.
Great service always make my apartemen clean, never dissapointed after 1 year use A1 Service. Highly recommended 🙂
Great service highly recommended
When I first signed up with you, I was sceptical, and expected to have some "glitches", but I was surprised that everything just went on smoothly. I am really pleased with the excellent dishwashing work and appreciate the extra effort in making this turns out to be a great experience for us.
I have hired your competition in the past and never have they did an excellent dishwashing job like your company. I just found a company that can cater to my needs, requirements, and my budget. Superb.
We love our dishwashing crew! The team did another great job and were victorious once again over the dirt from the food stains. They even got the fridge to look white and even fix the plumbing. Something we find difficult to do. As always, I enjoy their cheerful personalities. They are a pleasure.
Pedro Chaniago
2022-08-08
I just wanted to call you and let you know I was really appreciating your dishwashing team today. We had somewhat of a "crappy" day, lots of new staffs coming in, poor management by the new operation manager. Thank you to your team for being so patient with us.
Thanks for the calibre of the workers and the quality of their dishwashing work. It is a tribute to the worker's character and to the quality commitment of management in hiring. Other than the quality of the work, their customer service is very responsive and professional. Needed extra back up next day, they solved my issue within a day.
Travis is professional and courteous, and bent over backwards to accommodate our schedule. He is prompt in returning phone calls even at wee hours, and the dishwashing team was always on time and efficient. To be honest, I feel bad calling him at late night due to the bar late operating hours, but he is so understanding. 5 stars service.
Life Is Short….Don't Stress, Let Us Clean Your Mess
Get quality time in clean surroundings, relieve the scrubbing & rubbing to us!