Every once a while, all homes and work spaces require a deep clean.  Whatever the reason may be, whether you are moving in or moving out of an apartment, end of current tenancy or renting out to new tenant, celebrations or other special events, such occasions warrant for a quick and intense sprucing up.  Many times, alongside with your regular cleaning schedule, maintenance of certain parts of the house are neglected such as the store room, air con vents, fans, curtains, removal of cobwebs and so on. Living in fast paced Singapore, people are always strapped for time and an extra pair of hands is always appreciated.  To meet the demands and maintain a desired lifestyle, certain aspects of our everyday life often gets neglected, among which is house chores.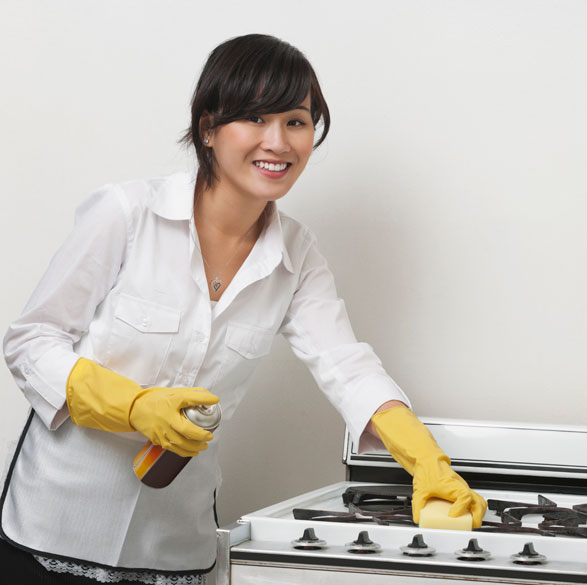 Commercial Cleaning Services
When one is engaged in any or all of the above duties, the essential job of maintaining a clean and hygienic environment for employees to function in, can cause some stress.  In an office with limited administrative staff, daily cleaning can be an extra chore which cuts into their valuable time.
Post Renovation Cleaning Services
Homeowners anxiously await to move into their new home once the renovation work has ended.  After weeks and months of waiting to do up your home sweet home, you certainly would not wish to wait any longer to move in and enjoy the fruits of the time, effort and money spent.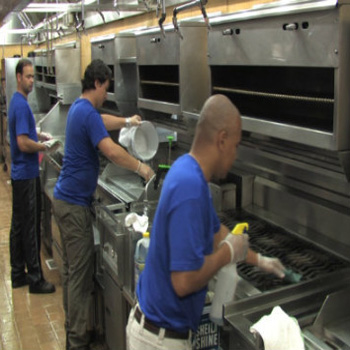 Kitchen Helpers and Cleaners
Cleaning is the major activity that every restaurant and F&B outlets across the world, including Singapore is focused upon. Unclean, unhygienic restaurants and food parlours not only put off the customers but also result in health hazards.
Aircon Cleaning & Servicing
Air conditioners are popular in Singapore due to the country's hot weather. They give off cool air for comfort. However, a dirty and dusty aircon generates the opposite effect! A dirty aircon affects the air we breathe in, causing allergies or illnesses. Furthermore, a dirty aircon can damage internal machine parts causing malfunction.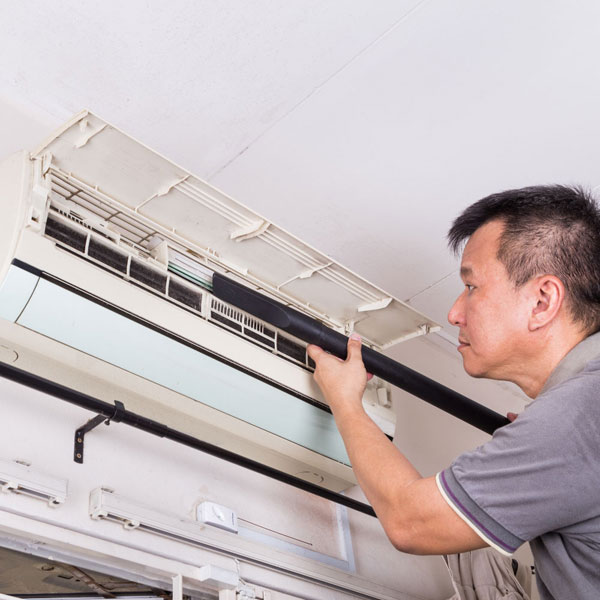 Dishwashing Services Singapore
No event or function is complete without food and drinks. Serving your guests in clean utensils and cutlery is a basic expectation that any attendee would have. Poorly washed dishes can not only tarnish the host's reputation but also ruin appetite and is simply unhygienic. 
Disinfection Services for Home & Office
The Home and the Office are 2 of the most frequented places one spends time in. Keeping the premises clean and air quality pure and germs free is important. While a cleaning regime would be in place, at times, just simple cleaning alone is not enough. That's where disinfectant cleaning is required.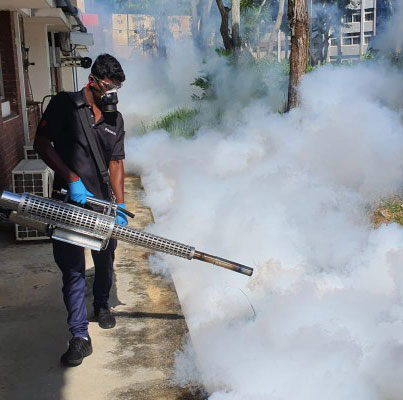 Preparing for an Ad-Hoc Cleaning Service
Ad-hoc cleaning requires some amount of planning beforehand.  Here are some pointers on executing a successful tidy-up session:-
Decide on a convenient date and time, e.g. when kids are in school
Be available throughout the cleaning session to inspect on work carried out
Make a list of areas and items to be cleaned. Remember that this is not your daily or weekly routine clean-up. Target specific areas that do not need regular cleaning
Estimate the time to be taken and clearly mention this upon booking
Get all cleaning materials and tools ready
Upon arrival of the part time help, give clear and concise instructions. State the areas from where to start and if possible make a checklist to cross out the task completed
Identifying Areas to Be Cleaned
Ad-hoc cleaning is usually engaged as an add-on to your daily chores.  Hence, the areas to be maintained will also be different.  Below is a sample list for your consideration:-
Estimate the time to be taken and clearly mention this upon booking
Challenges Faced By Office Admins And Facility Managers
Some common tasks & challenges faced by Office Managers are –
Uncluttering of store room and disposal of trash
Dusting hard to reach places such as above cupboards and air-con units
Scrubbing of toilet walls, chemical wash
Clearing and disinfecting the inside of refrigerator, oven and hood
Sorting and tidying the pantry
Other chores based on individual needs
After the tidy up, it is advisable to inspect the work done.  Go through your checklist to make sure all tasks have been completed.  A1 Cleaning Services guarantees you satisfaction in every corner of your home.
Bear in mind that together with your daily cleaning routine, such one-off cleaning will provide your dwelling with a deep cleansing which is beneficial to both body and mind.  Your nest will be refreshed and organized.
A1 Cleaning Services caters to all types of ad-hoc cleaning requirements such as
Thereby providing an intensive and comprehensive clean-up that can keep your living space and work area sparkling clean.
Our team of professionals are well trained and equipped with skills to overcome the toughest of jobs. We can also fulfill urgent, on short notice enquiries with our pool of committed Singaporean and PR housekeepers. Leave the mundane task of cleaning to us and enjoy your life.
Always happy use service from A1 Facility service,i highly recommended
Never dissapointed with A1 service since first time i use their service last year.
Great service always make my apartemen clean, never dissapointed after 1 year use A1 Service. Highly recommended 🙂
Great service highly recommended
When I first signed up with you, I was sceptical, and expected to have some "glitches", but I was surprised that everything just went on smoothly. I am really pleased with the excellent dishwashing work and appreciate the extra effort in making this turns out to be a great experience for us.
I have hired your competition in the past and never have they did an excellent dishwashing job like your company. I just found a company that can cater to my needs, requirements, and my budget. Superb.
We love our dishwashing crew! The team did another great job and were victorious once again over the dirt from the food stains. They even got the fridge to look white and even fix the plumbing. Something we find difficult to do. As always, I enjoy their cheerful personalities. They are a pleasure.
Pedro Chaniago
2022-08-08
I just wanted to call you and let you know I was really appreciating your dishwashing team today. We had somewhat of a "crappy" day, lots of new staffs coming in, poor management by the new operation manager. Thank you to your team for being so patient with us.
Thanks for the calibre of the workers and the quality of their dishwashing work. It is a tribute to the worker's character and to the quality commitment of management in hiring. Other than the quality of the work, their customer service is very responsive and professional. Needed extra back up next day, they solved my issue within a day.
Travis is professional and courteous, and bent over backwards to accommodate our schedule. He is prompt in returning phone calls even at wee hours, and the dishwashing team was always on time and efficient. To be honest, I feel bad calling him at late night due to the bar late operating hours, but he is so understanding. 5 stars service.
Life Is Short….Don't Stress, Let Us Clean Your Mess
Get quality time in clean surroundings, relieve the scrubbing & rubbing to us!